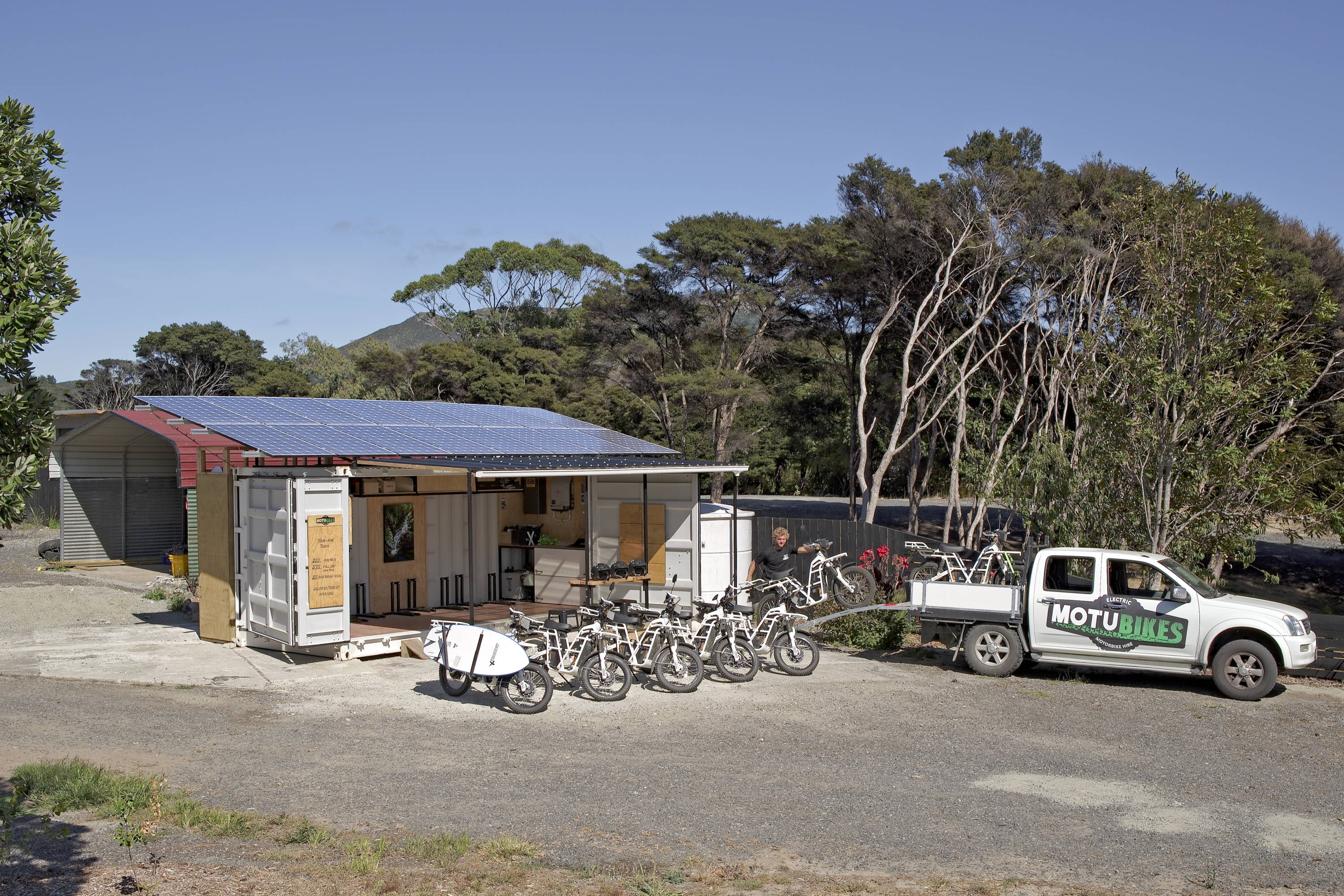 Motubikes is an electric motorbike hire business that allows visitors to experience Great Barrier Island in Auckland, New Zealand. Large tyres, good suspension and two-wheel drive traction make the UBCO 2X2 the perfect option on the island's narrow, winding roads and mix of road surfaces.
Motubikes aims to be very environmentally sustainable. The entire setup 
is run out of a shipping container so is compact, with no foundations or other permanent impacts on the land and all 
9 bikes and spare batteries are charged entirely by solar power.

Motubikes is the perfect example of a business, that appeals 
to the international tourism market and locals wanting to explore their own country further. Owner-operator Seagar Clarkson makes sure everyone gets comfortable with the bikes, offers island insights and advice for each visitor based on their level of experience and interests, and then lets people loose 
to go at their own pace.

Silent and simple operation means it is easy to stop anywhere and enjoy the peace and quiet or spin a yarn with locals or other visitors on the way. The fully solar installation and low impact ethos aligns well with the island culture of self-sufficiency and could be the first installation of its kind globally.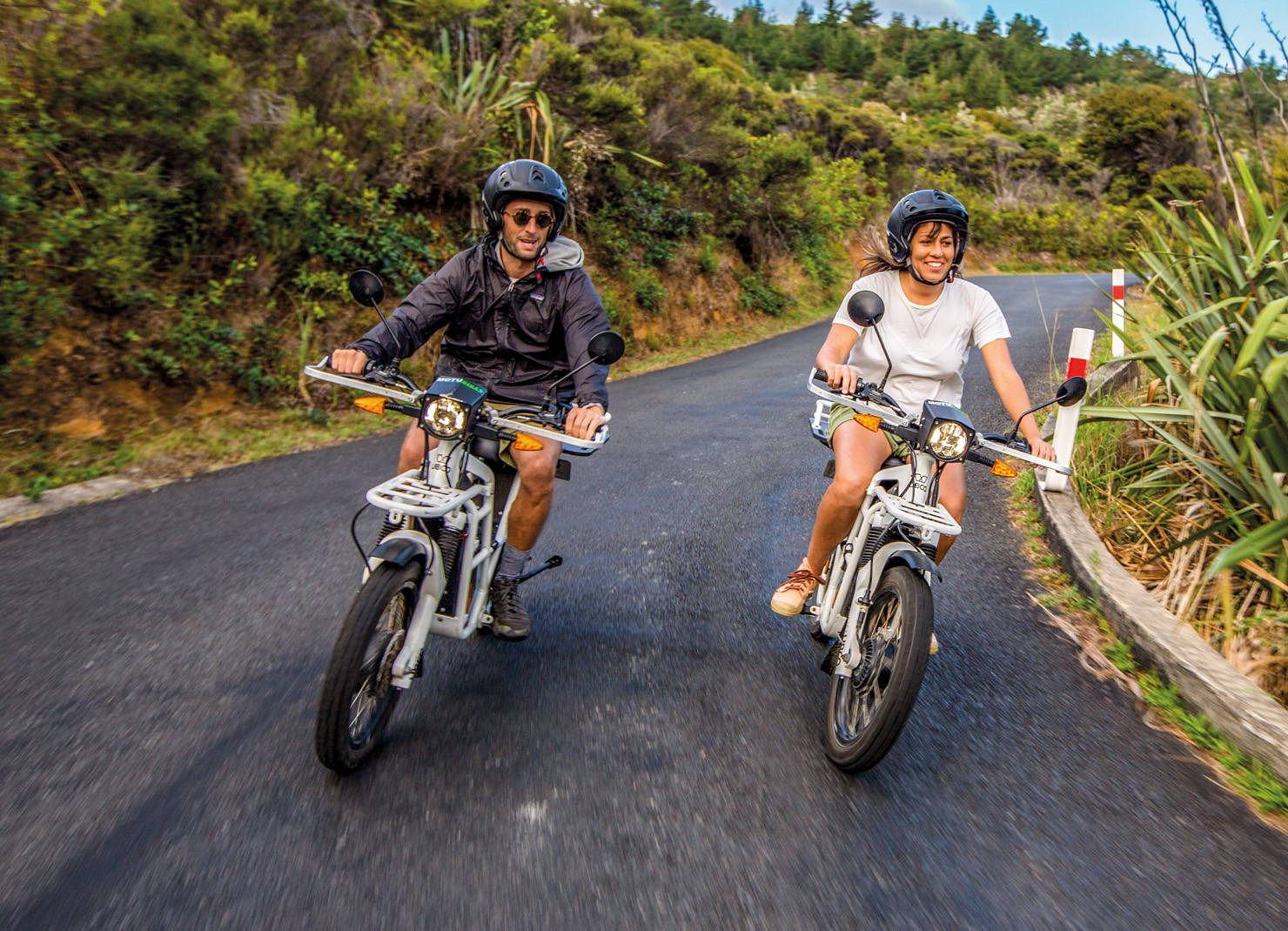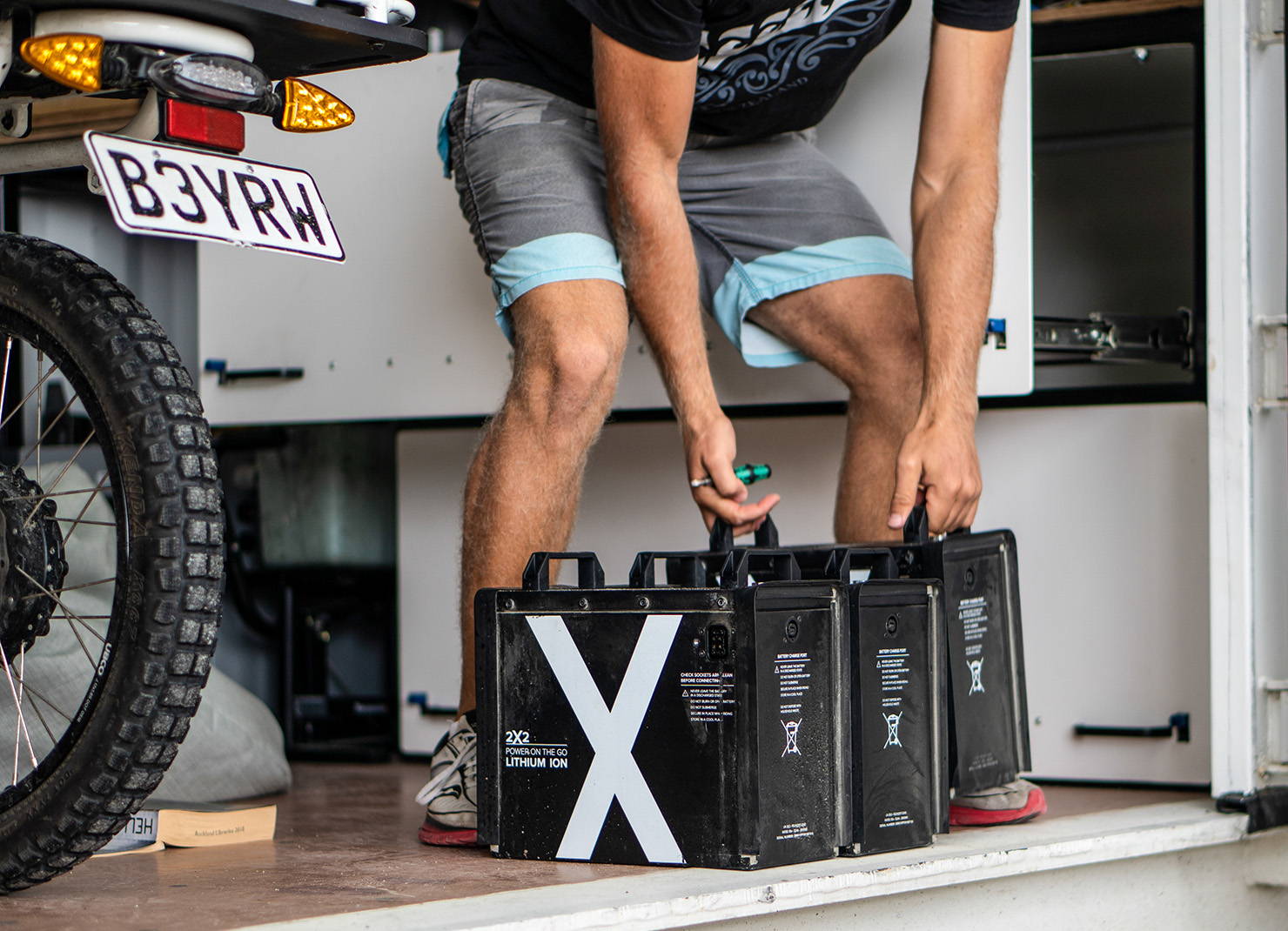 "Great Barrier is on a lot of Kiwi's bucket lists as a corner of 
this paradise they haven't been to yet – beautiful beaches, forest and oceans makes this a pretty special island getaway. All that's needed is a sense of adventure."
Owner Seagar Clarkson started the business as a way of being able to live and work on the Island. With surfing, diving, fishing and general adventure opportunities abound, he wanted to do something that would enable him to make the most of the place he loves.
"For me, Motubikes is the perfect lifestyle business, and also a way I believe the future should be looking at heading. Battery and solar technology is good and improving rapidly, it's great fun and there are very real environmental benefits – not just by going electric but also going smaller, lighter and using less resources than the traditional and often unnecessary car."