TEST RIDE THE UBCO 2X2
AT ELECTRIFY EXPO SEATTLE

JULY 23-24, 2022 – SAT & SUN 10am-5pm
UNIVERSITY OF WASHINGTON "E" LOT
BOOTH 215
Are you ready to turn every day into an adventure?
Sign up now to take an UBCO 2X2 for a test ride at Electrify Expo Seattle!
We'll be on hand all weekend long to answer customer questions, deliver test rides and give attendees a chance to see the 2X2 up close and personal. Use the calendar below to reserve your time slot today!
Test rides are free to all Electrify Expo Seattle attendees on Saturday July 23 and Sunday July 24th.
Come see us at Booth 215 near the eBike demo area all weekend long!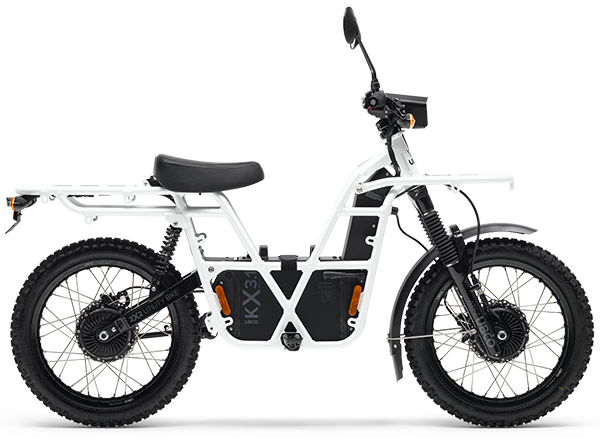 About the UBCO 2X2 Electric Motorbike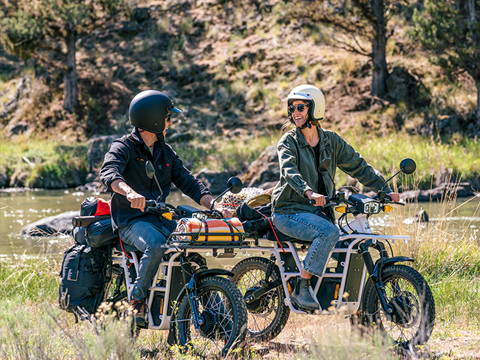 Unmatched freedom
All-electric and all-wheel drive, the UBCO 2X2 is all-fun.
No clutch, no gears, and a step-through frame make it easy to tackle any terrain with total confidence. Just twist the throttle and go, you don't even need motorbike riding experience.
And with up to 75 miles range, it's an epic way to explore the outdoors.
Total utility
The UBCO 2X2 platform will haul you and all your gear.
From camping gear to surfboards, fishing rods to gun racks, the 2X2 is purpose-built to get you and your gear out there.
And weighing in at only 116lbs (without the battery), it's easy to transport on the back of an RV, adventure rig, pickup truck, or Sprinter van.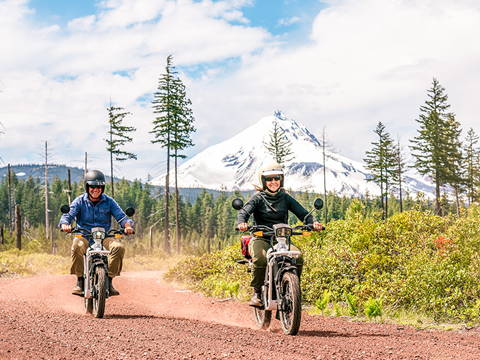 Low impact
Breeze past the gas station and off to adventure.
On an UBCO 2X2, you'll shrink your environmental footprint and tread lightly on the land.
Near silent motors let you enjoy the sounds around you without adding any noise pollution of your own. Take only memories, leave only tire tracks.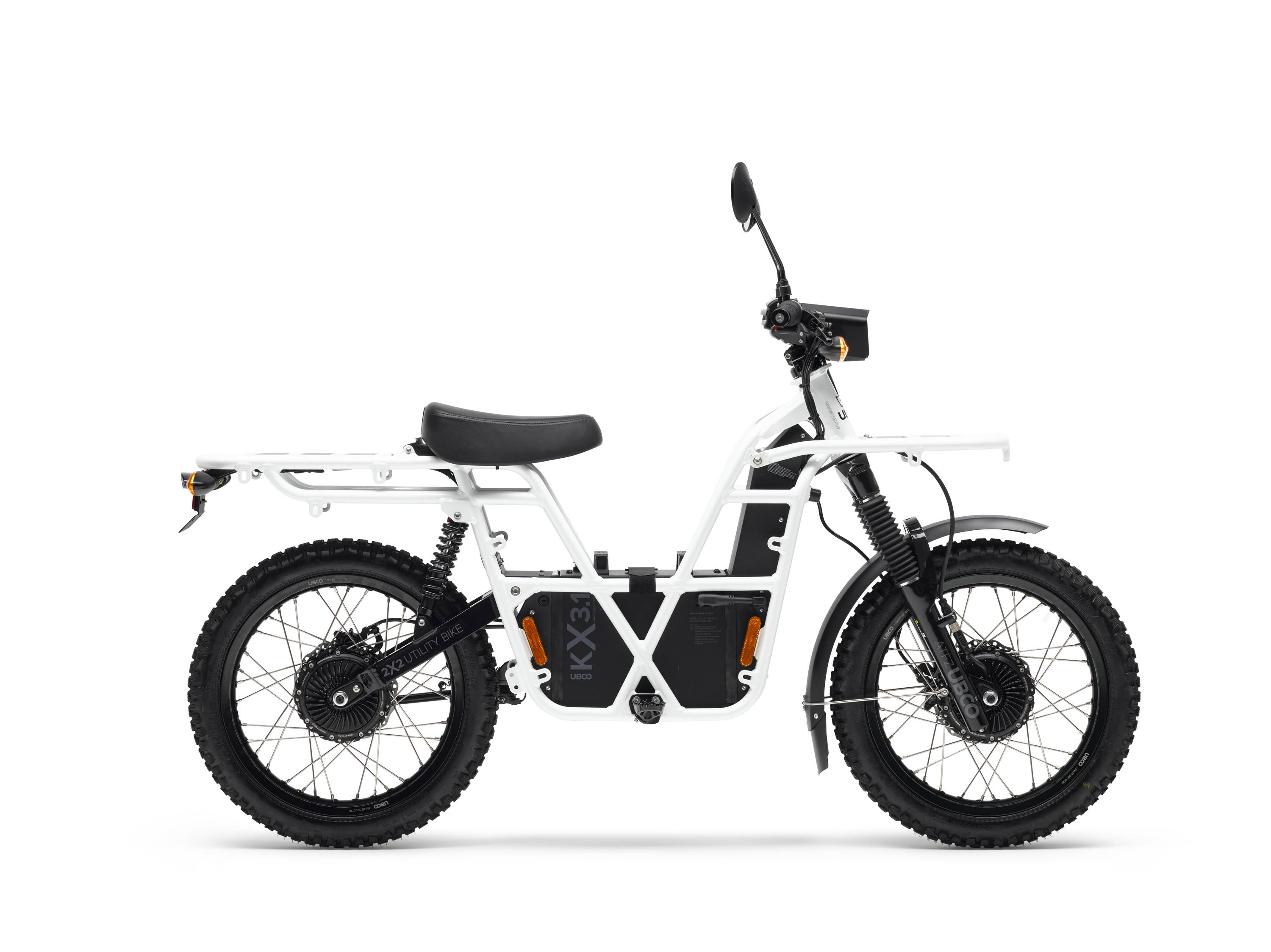 2X2 ADVENTURE BIKE
Road registrable and ready for adventure.
2X2 WORK BIKE
Built for off-road riding and a hard day's work.
About Electrify Expo Seattle
Located just above Union Bay on Lake Washington, Husky Stadium is the largest stadium of its kind in all of the Pacific Northwest. Electrify Expo will utilize nearly 1 million square feet of the lot adjacent to the stadium labeled as the "E Lot." This are will host the world's leading e-mobility brands who will provide exciting demo experiences for the greater Seattle community. This includes EVs, E-Motorcycles, E-Bikes, E-Scooters, E-Skateboards and more. This will be Electrify Expo's first time in the Pacific Northwest and we can't wait to bring our festival to this amazing venue.
See What Others Are Saying About the UBCO 2X2
"We love our 2X2s because they are so easy to ride. The main reason we bought them was that we could ride them together and do things while camping and spending our weekends outdoors."
See What Others Are Saying About the UBCO 2X2
"The day I discovered the 2X2 fit inside my van was magic. It gets me and my pile of gear to places I wouldn't otherwise go – opening up doors to whole new adventures. Life is definitely more fun on an UBCO!"
See What Others Are Saying About the UBCO 2X2
"A lot of the time I am going places no human has probably gone before. There are no trails or anything. But that's not a problem on the UBCO, it's a great machine to explore on."
See What Others Are Saying About the UBCO 2X2
"The 2X2 is as fun as it is utilitarian. The platform is highly flexible: It's as comfortable on the street as it is on the trails or loaded down with camping gear for an overnight adventure."
See What Others Are Saying About the UBCO 2X2
"I live in a 1953 Fire Truck so I can park where I want to be and stay put for months on end. Any commuting or grocery runs can be done with the UBCO 2X2, making errands a little more adventurous."
IT'S TIME TO RIDE
Hop on our 360° interactive test ride and see the 2X2 riding through the Moab Desert. Or, if you, prefer to feel the wind on your face, find your nearest UBCO dealer and take a physical test ride!