Introducing the 2023 Special Edition. Accessorized and ready to go, whether you're running essential errands or heading out into the wild. The Special Edition reflects your adventurous life. 

All-Wheel-Drive
A 1KwH hub motor fitted in each wheel ensures traction in each wheel. Perfect for wet roads and improved cornering.
Miles max range
Go near or far. With a max range of 75 miles you can go to work, run all the errands, or visit your friend on the other side of town without having range anxiety.

Mph max speed
Perfect for city riding. 30mph lets you keep up with the traffic or zip between it. Change from eco to boost mode when tackling a tougher ride.

Lbs max carry weight
The Special Edition can carry a total weight of 330lbs (including the rider). Carry the groceries, gym gear, or laptop with ease.
Ride from sun up to sun down. With no clutch, quick acceleration and responsive handling, the Special Edition will have you smiling from ear to ear.
TWIST AND GO
No clutch, no gears, no emissions, just twist and go. The quick acceleration and all-wheel drive traction are perfect for stopping, starting, and weaving through city streets or dirt trails.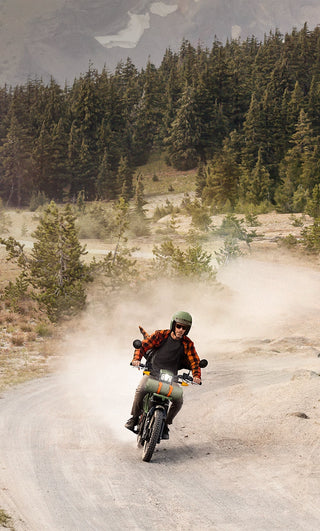 Go Ride. Get About.
We've carefully crafted the Special Edition to provide a comfortable, yet tough and durable riding experience. It's kitted out for adventure and ready to hit city streets or dirt trails.
ALL-Wheel Drive
Front and rear motors provide better handling in wet weather and uneven terrain.
Mobile Cockpit
The mechanically locking and magnetic vibration dampening Peak Design phone mount enables phone protection and one handed phone attachment and removal.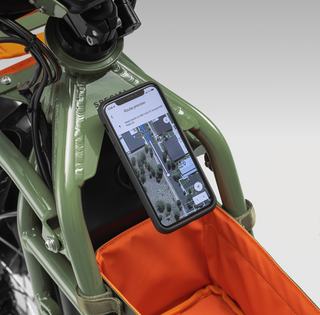 Portable Storage
The Special Edition comes with two UBCO designed detachable weatherproof bags to get you and your gear where you're going.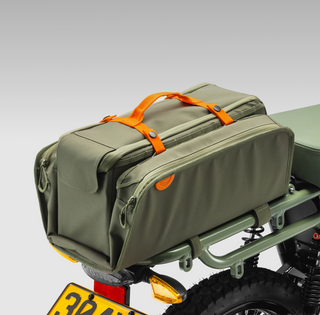 Limited Run
Each Special Edition bike is uniquely numbered, so you'll have your own one of a kind ride.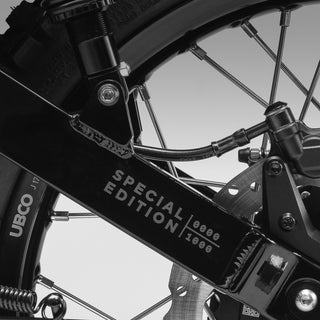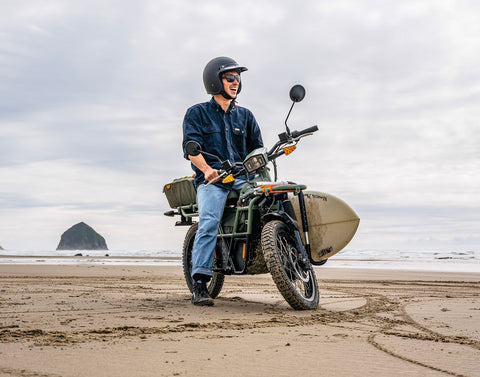 Stay up to date
Sign up to our newsletter and stay up to date with our latest product releases, adventure inspiration, and first access to deals.
Go packed. Get anywhere.
We've kitted the Special Edition with versatile carry options.
2X Giant Loop Pronghorn Straps
These tough multi-purpose stretch straps provide full flexibility to attach and carry your picnic mat, yoga mat or bed roll.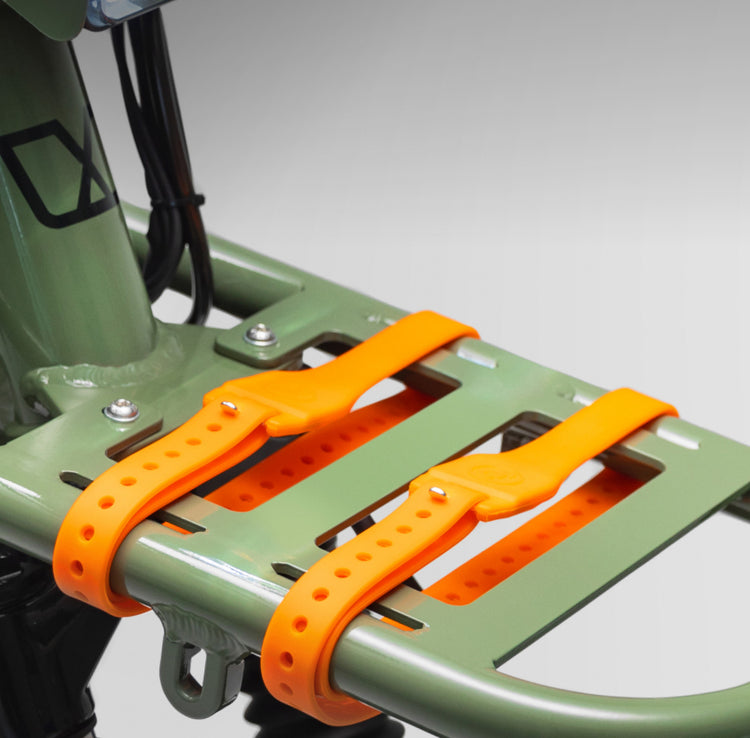 Center Carry-All
Fitting snuggly above the battery, the UBCO designed carry-all provides helpful storage for your bag, bottle, or the morning supply run.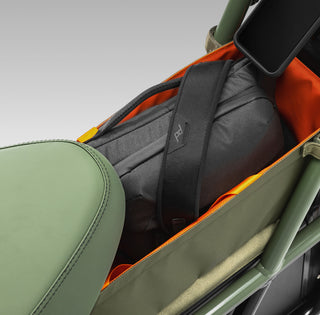 30L Rear Bag
Our rear carry case is designed for versatile carrying. Pack your gym gear, groceries, lunch or laptop.
Take anything, anywhere and everywhere. Rain or shine, our bike is built ready for any adventure.
All weather tough
Weather proof anti-rip fabric, reinforced joins, and welded zips keep your gear bone dry no matter the weather.